Sponsors & Partners
Coca-Cola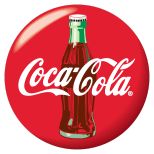 Regency Mall is proud to have Coca-Cola as a sponsor. Coca-Cola is the world's leading manufacturer, marketer, and distributor of nonalcoholic beverage concentrates and syrups, used to produce nearly 400 beverage brands. Coca-Cola's corporate headquarters are in Atlanta, with local operations in over 200 countries around the world.
Carlson Racine Roofing
There is only one way to stay in the commercial and industrial roofing business for almost a century: insistence on top-quality work at a fair price. It's that dedication that has driven Carlson Racine Roofing & Sheet Metal since 1913.
Experience, skill and service have combined to make Carlson Racine Roofing & Sheet Metal the premier roofing company in southeastern Wisconsin, consisting of three divisions: Roofing, Architectural Sheet Metal and Maintenance & Repairs. This diversification of services allows us to handle all aspects of your roofing needs.
For more information, please call 262.632.5920 or visit www.carlsonracineroofing.com.
R.I.C. Electric

Since 1993 R.I.C. Electric continues to provide electrical specialists to the industrial, manufacturing and commercial facilities throughout southeastern Wisconsin and northern Illinois.
R.I.C. Electric
1400 Rapids Drive
Racine, WI 53404
Phone: 262.632.8639
Web: www.ricelectric.com
United Mechanical, Inc.

United Mechanical, Inc. is a family business serving the mechanical needs of Wisconsin and Northern Illinois since 1964. United Mechanical offers plumbing, piping, sheet metal and fire protection services in addition to heating. Years of experience, along with the wide range of services offered, make United Mechanical, Inc. a clear choice for all of your mechanical and service needs.
United Mechanical installs HVAC units at Regency Mall.
1500 12th Street
Racine, WI 53403
Tel: 262.632.6131
Fax: 262.632.2227
Email: unitedmc@execpc.com